Northtale TOUR OF THE DARK REALM 2023 with BloodBound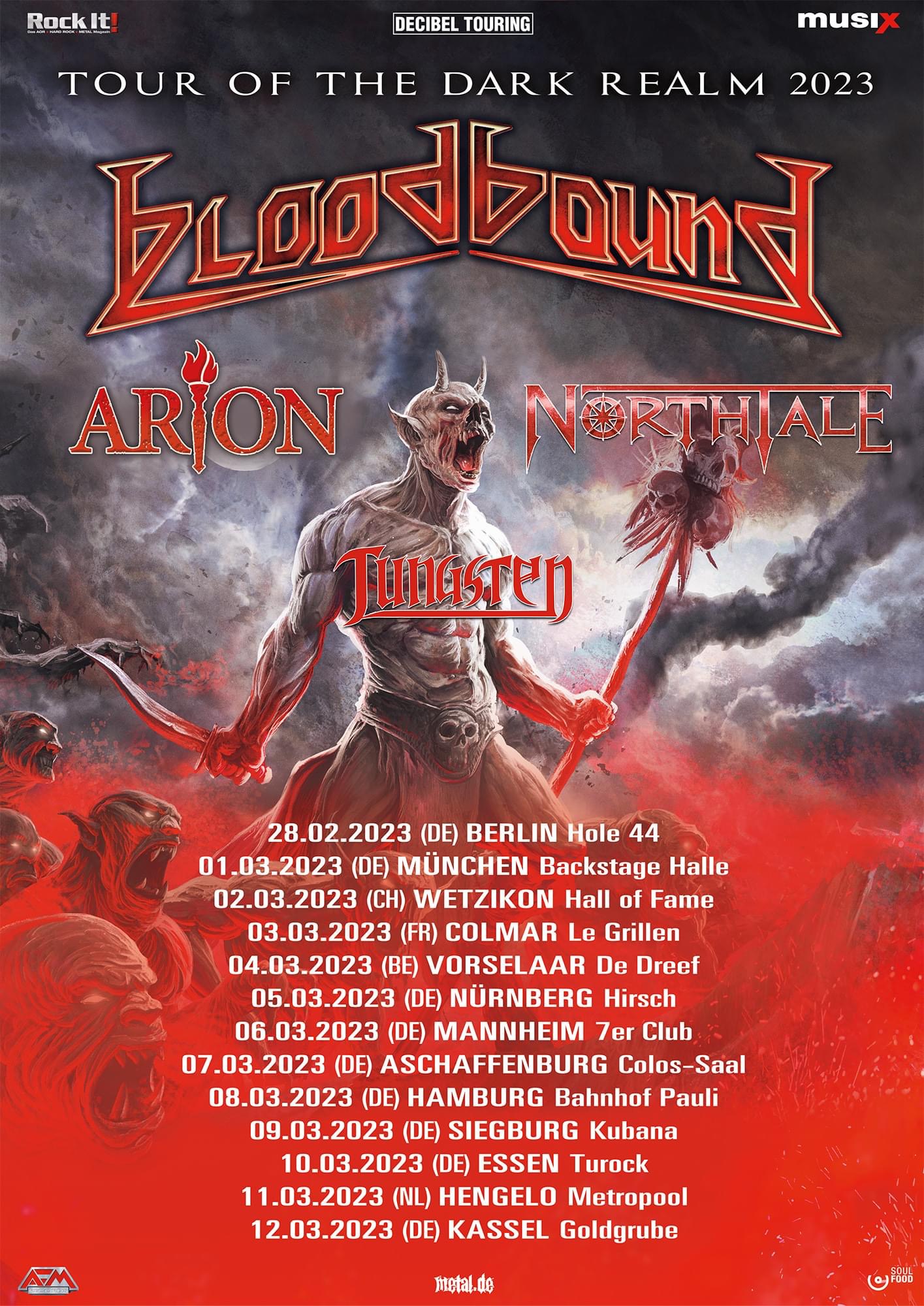 We're super stoked to announce that we're going on our very first European tour! Even better, supporting our brothers in BLOODBOUND, which we've been friends with since the beginning and have already performed together in Japan! Extra points of cool to have ARION and TUNGSTEN along for an awesome line up of Power Metal!
Thank you so much Mike and Volkmar at Decibel Touring for putting this together!
TOUR OF THE DARK REALM 2023
BLOODBOUND
+ ARION
+ NORTHTALE (replacing METALITE)
+ TUNGSTEN (replacing VEONITY)
28.02.2023 (DE) BERLIN Hole 44
01.03.2023 (DE) MÜNCHEN Backstage Halle
02.03.2023 (CH) WETZIKON Hall of Fame
03.03.2023 (FR) COLMAR Le Grillen
04.03.2023 (BE) VORSELAAR De Dreef
05.03.2023 (DE) NÜRNBERG Hirsch
06.03.2023 (DE) MANNHEIM 7er Club
07.03.2023 (DE) ASCHAFFENBURG Colos-Saal
08.03.2023 (DE) HAMBURG Bahnhof Pauli
09.03.2023 (DE) SIEGBURG Kubana
10.03.2023 (DE) ESSEN Turock
11.03.2023 (NL) HENGELO Metropool
12.03.2023 (DE) KASSEL Goldgrube